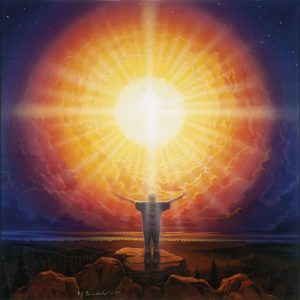 Spiritual awakening brings the dawning of greater truth. The veils of illusion begin to thin and our denials begin to make themselves known to us. The process of spiritual empowerment is seeing things as they are. Most people turn away from what is being revealed because it is not what they like or want to see and it most likely comes with a few ideas for change. Do not turn away. If you resist the opportunity for spiritual growth you will be presented with another situation or circumstance that will be of greater intensity designed to get your attention. We do not have to take down the brick wall with our head.
Nothing is Gone Just Because You Deny It's Existence: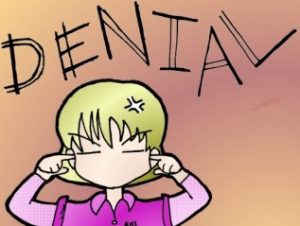 If you thought denial would protect you from harm or from feelings you don't like or don't want to have you are mistaken. In truth it is quite the opposite. Everything you deny is simply hiding in the dark waiting for the opportunity to express. Our outer reality will always reflect our inner reality. Whatever you are holding in the form of denials or judgments will bring a vibratory match. Remember, we are always creating our reality. Some are creating by default which is denial attracting more of itself.  The repressed energy is seeking balance and brings experiences that often have people saying, "How did that happen? Why do I always get into bad relationships, Why do people always take advantage of me?" and so on.