The shift and subsequent awakening is upon us. The vast numbers of books available in the spiritual, self help, self empowerment, healing genre is telling us that people are seeking answers like never before. The amount of information, teachers, healers, self-proclaimed gurus, alternative therapies and so on is staggering.
The good news: There is definitely something for everyone. My word of caution lies in what people do or don't do with the information they consume. Many people are gathering more and more information without taking the time to process it, use it, and actualize real change. Others are inspired by a certain healing technique or modality and with little to no time at all are calling themselves experts, gurus or healers.
If we have not attained some level of mastery of raising our consciousness with a willingness to self-correct and have self-control we probably won't be very effective as a guru, teacher or expert. If we do not understand ourselves and our own energy enough to have experienced a sustainable degree of personal transformation, it is unlikely we will be effective as a teacher, guru or expert. By all means shine your light and continue to grow. The world needs more light and it is up to us to shine. There is an urgent need for us to use the tools and information we are bringing in. We must walk the talk, have the experiences that produce real change as well as have some degree of real success in the areas we proclaim to be experts. In short, share from a place of deep inner knowing. Do not ignore your own need for growth, understanding, and healing because the spiritual growth industry is now your career path.
To attempt to come from a place you have not yet attained, understood deeply or cultivated will lead to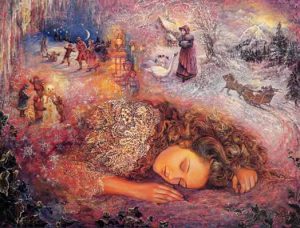 frustration and could prove to be a disappointment for others who might expect more from you than you can deliver. No one is beyond learning, no teacher, no self proclaimed guru of the modern age, no expert. The journey is truly on going. All I ask is this: Be honest with your skill set when dealing with other peoples lives.  Embrace the responsibility with enthusiasm and an honest assessment of where you are.
Honesty is the best policy. Read more »